The gold standard for Pilates Instructor Certification all around the world
Get Polestar Pilates qualified and become an internationally recognised Pilates professional
Polestar Pilates New Zealand, established in 2002, brings the global Polestar instruction and certification program in Pilates-evolved techniques for fitness and rehabilitation professionals to New Zealand.


Polestar is an international community of research‐oriented movement science professionals, transferring advanced knowledge to our clients to improve health and well‐being through the
application of Pilates and various methodologies of movement science.



Polestar has Pilates instructor representation in over 50 countries, and education centers located in nearly 40 countries. Polestar Education was founded in Sacramento California in 1992 by President Brent Anderson PhD, PT, OCS and co-founder Elizabeth Larkam MA, Feldenkrais Practitioner.


Polestar-trained Pilates teachers can be found at medical facilities, performing arts conservatories and fitness centers throughout the world. Our courses are also in alliance with the international Pilates Method Association.



UPCOMING LIVE ONLINE WORKSHOP WITH PERTH-BASED AUDREY NG 'Explore the Upper Body Core'

On Saturday 25 September '21 from 10.30am to 12.00pm we have the must-attend 90-minute Explore the Upper Body Core workshop including discussion with Audrey Ng.



This workshop for Pilates teachers provides insights into how the shoulder girdle plays an important role in force transfer during upper limb weight bearing and functional movement.



Serratus anterior provides both neuromuscular and fascial connections to support the head, centre the torso and function as the upper body core.



Join Audrey in this 90-minute online workshop to Explore the Upper Body Core, which also provides 1x Continuing Education Credits (CECs).



Audrey is a Principal Educator for Polestar Pilates Education based in Perth. She is also the Director and Principal of Performance Pilates & Physiotherapy, established in 2003 and located in Western Australia.



Audrey is a Senior Educator for Polestar Pilates Australia and has lectured extensively throughout Australia, NZ and Asia. Her clientele includes Perth Glory FC, Cricket Australia, WACA, Australian and WA Rhythmic Gymnastics teams, professional Football and Soccer players, Cyclists, Runners, Swimmers, Golfers, Tennis Players and Musicians.



---
Pilates for Chronic Low Back Pain – Virtual recorded course with Juan Nieto


We are very fortunate to have Madrid-based Juan Nieto provide TWENTY video modules about Chronic Low Back Pain, which you can access for up to 12 months once you've signed up, in your own time and place.



Chronic Low Back Pain (CLBP) is a multi-dimensional problem, and under this premise we will approach it from different perspectives to design optimal rehab & training programs for people suffering CLBP.



This course presents the most up-to-date and evidence-based reasoning and intervention tools: movement, motor learning, biomechanics, neuroscience, cognitive sciences, communication and of course Pilates will be our allies to achieve the best results for clients with CLBP.



Learn more about how to give a better treatment plan and recovery to clients who suffer from chronic pain.



The 20 video modules provide you the evidence-based framework to help you find your own effective movement interventions to improve workload capacity, facilitate pain modulation, and increase variability. They each vary from 20 to 60 minutes in length, depending on the topic.



Click here for a short video introduction by Juan himself!
Here are some examples of what Juan will cover:



Introduction to Chronic Low Back Pain




Pain Physiology




Central Sensitisation




Classification of Lower Back Pain




Patho-anatomical factors




The Psycho-Social Cycle
Check out what New Zealand students are saying about why they signed up with Polestar Pilates Teacher Training!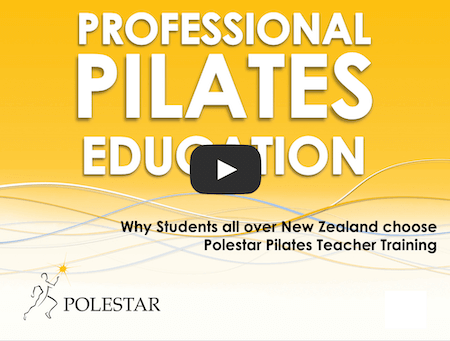 FREE Pilates Hour sessions – provided by Dr. Brent Anderson and his team from Polestar International
Polestar International makes available a large library of "Pilates Hour" sessions, we encourage you to check these out: