The gold standard for Pilates Instructor Certification all around the world
Get Polestar Pilates qualified and become an internationally recognised Pilates professional
Polestar Pilates New Zealand, established in 2002, brings the global Polestar instruction and certification program in Pilates-evolved techniques for fitness and rehabilitation professionals to New Zealand.


Polestar Education is a worldwide provider of rehabilitation-based Pilates education, producing high-caliber Pilates teachers and successful Pilates studio models. Polestar's teacher training programs are offered on an ongoing basis in over 24 countries.


Polestar-trained Pilates teachers can be found at medical facilities, performing arts conservatories and fitness centers throughout the world. Our courses are also in alliance with the international Pilates Method Association.



UPCOMING LIVE ONLINE WORKSHOP WITH US-BASED KIM GIBILISCO 'Hip Me with your Best Shot'

"Hip Me with Your Best Shot" is a LIVE 3-hour Zoom workshop held on Sunday 27 Sept for healthcare professionals, Pilates Practitioners, Yoga Teachers, Dance Educators, and professional athletes.



This fantastic and unique workshop is designed to enhance the participants' understanding of the labral pathologies and hypermobility of the hip.



See here for a quick video clip from Kim herself!
Not all labral tears of the hip require surgery, especially if the client responds well to incorporating new movement strategies. This is where movement experts enter the Rehabilitation Continuum! The guidelines for the pre and post-rehabilitation of hip scopes for labral pathologies continue to evolve as the surgical procedures and rehabilitation approaches develop.
WELCOME TO EMILY'S ONLINE HIP MOBILITY & SPLITS WORKSHOP!!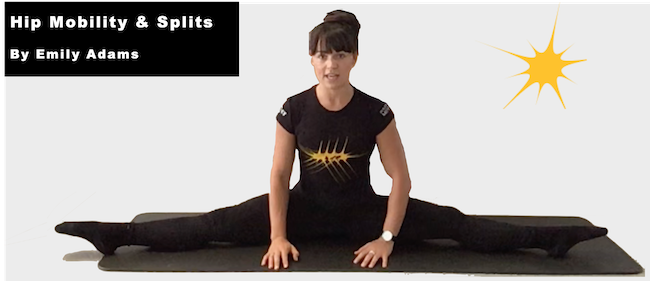 👉 👉 This workshop is not only about achieving the splits! 👈 👈



There's no expectation to perform the splits but if your aim is to get there, this workshop offers all the tools and guidelines to achieve both the front and side splits.


However, if your goals are just to increase flexibility in your quads, hip flexors, hamstrings, adductors, and learn a series of new stretches that facilitate this, then this workshop definitely applies to you.


Click on Emily's picture for more information, some critical precautions, and to register.