A Polestar Mentor is someone who provides necessary feedback and guidance for Polestar students as they progress through the curriculum toward certification. In order to become a Mentor, Polestar certified practitioners can apply to participate in the Mentor program outline below. Mentors receive a range of valuable benefits while giving their experience and expertise to dedicated Pilates students.
If you are interested in becoming a mentor, click here to contact us via email.
Below is a list of all the Mentors with various studios throughout New Zealand.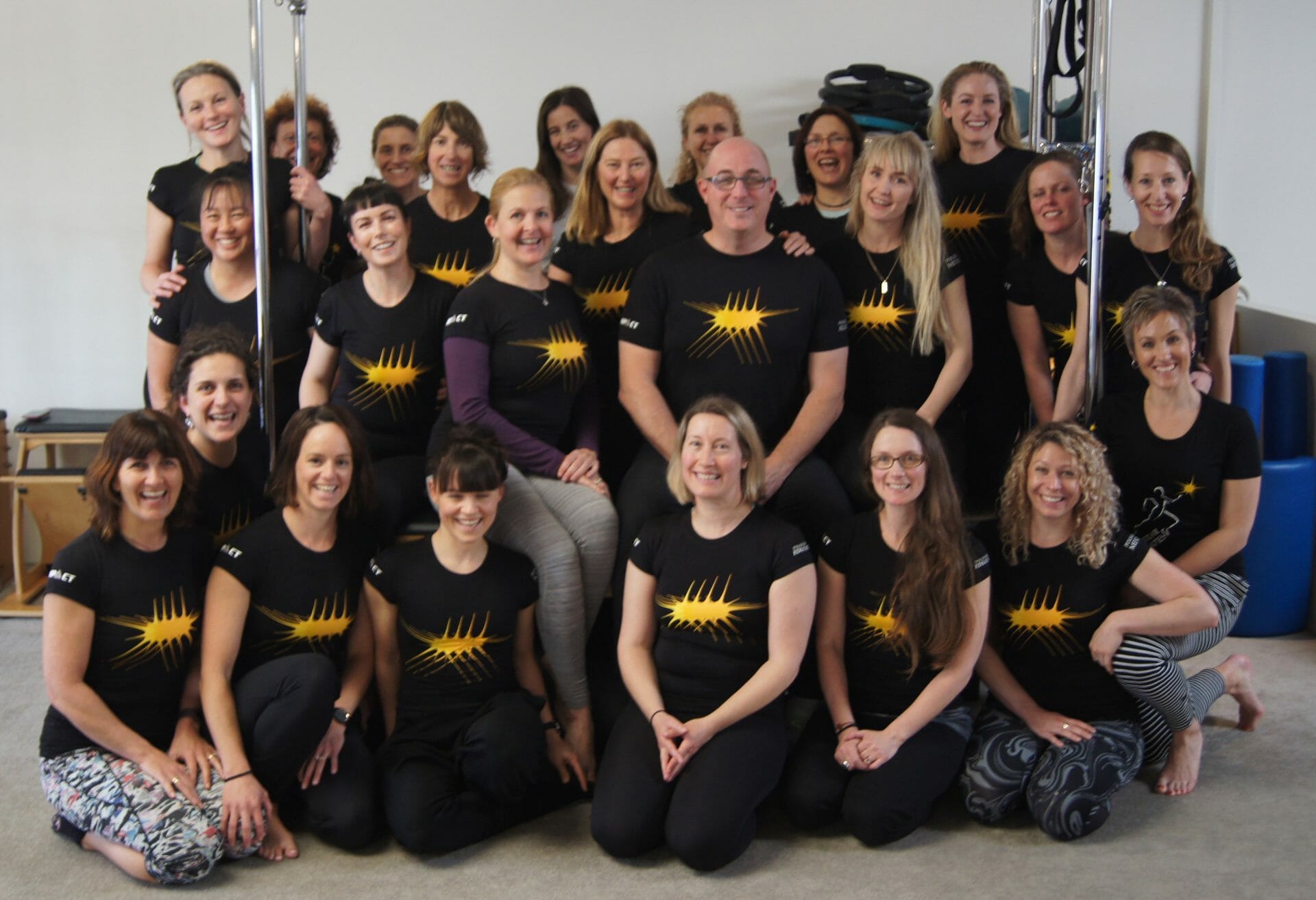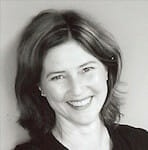 Maree Seerden
Educator, Mentor and NZ Licensee
More Info
Maree is the Director and founder of the Pilates Body Studio, now called Polestar Pilates Studio, a Pilates conditioning and rehabilitation centre in the heart of Auckland city. This was the first Pilates studio to open its doors in New Zealand in 1995.
Maree has been a devotee to the technique since 1987, she started teaching Pilates based exercises in 1992 in London at the famous Body Control studios in South Kensington under the auspices of Gordon Thomson. Maree has multiple international certifications in Pilates.
Maree and husband Andrew are the New Zealand Licensees for Polestar Pilates. She is also an Educator and Mentor for Polestar Pilates. Polestar Pilates NZ was established in New Zealand in 2002.
Annual international travel and workshops keeps Maree networking within the Pilates community and they keep her up to date with the latest advances in the constant evolving Pilates method.
Joanne Hutley
Reformer, Mat and Studio Educator & Mentor
More Info
Jo began her Pilates journey back in 1996 as a client of Maree Seerden's and instantly became a devotee of the method, describing herself as a "Pilates addict". Having hypermobile joints and having had to give up dancing due to prolonged injuries in her teenage years, Jo found that Pilates helped her develop the joint stability to be able to move freely again. She changed vocation to Pilates Instructor in 1999 working under apprenticeship under Maree Seerden. In 2001 she trained with Polestar Pilates in the first course run in New Zealand.
Since graduating in 2002, Jo has trained as a Mentor then Educator and ever since has been an integral part of the Polestar Education team as an Educator, Mentor and Examiner.
Outside of Pilates Jo has continued to develop her movement training through Yang Tsin Su Martial Arts, TRX Suspension Training and Runity running conditioning.
Passionate about Pilates, Polestar Education and language, Jo relishes working with training instructors and mentoring them as they embark on their own Polestar Pilates journey.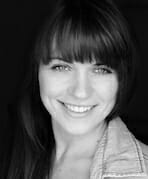 Emily Adams
Mat, Reformer & Studio Educator and Mentor
More Info
Emily fell in love with Pilates at the age of 17 where it was introduced to her during full time dance training at The New Zealand school of Dance. Since then Pilates has been a constant in her life, a regular practice, as it not only enhanced her dance career but her overall wellbeing and knowledge of movement and she is thrilled to share this with her clients and students on a daily basis.
​During her dance career, she has had the pleasure of working with various overseas artists and Choreographers and she has been employed by many of the most high profile Choreographers and Companies in the New Zealand dance industry. This work has led her to perform and tour around the country and the world.
She managed a successful parallel career in both Pilates and Dance between 2007 – 2019 working for many different Pilates Studios and dance companies, and in 2014 she was eager to extend her Pilates teacher training, so began this with the Polestar Pilates method and gained qualifications in both Polestar Mat and Comprehensive.…and she has never looked back!
Emily began to delve deeper into the Polestar Pilates Education method and is currently a Polestar Mentor and Educator, and also works alongside Maree and Andrew Seerden (Polestar Pilates NZ Directors) as part of the Polestar NZ Administration and management team.
Emily loves her multiple roles with Polestar and thrives when working with her clients and mentoring Polestar Students, she considers it to be a privilege to share her passion for Pilates with others and is deeply invested in guiding each individual towards their goals.
Click here to read more about her passion, and here about Emily's show at the Auckland Arts Festival.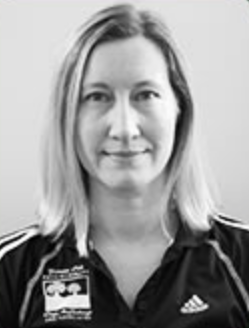 Cath Dent
Reformer & Mat Educator & Mentor, Studio Mentor
More Info
Cath has a background in accounting and finance and worked as a chartered accountant on leaving university. She fell in love with Pilates in 2002 when she was introduced to it by her sister. Cath has been an avid practitioner ever since as it has done so much for her body and mind. Practising Pilates has relieved her lower back pain and helped Cath rehabilitate from knee surgery as well as improving her general fitness and well being.
Consequently she has gone on to study with Polestar Pilates is now a certified Pilates teacher in both Studio and Mat. Cath also loves Spanish and has completed a Post Graduate Diploma in Translation Studies. She splits her time between teaching Pilates and working as a freelance Spanish translator.
Cath is a big fan of Pilates matwork and, having undertaken mentor training, is now an Educator for the Polestar Pilates Mat course.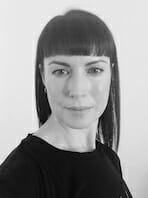 Esther Hankinson
Mat & Studio Mentor
More Info
Esther started her Pilates journey in Sydney, Australia, back in 2002. In 2007 she moved to Auckland and shortly afterwards began her Pilates instructor training with Polestar, completing Mat that year and then Studio in 2008.
Esther is very grateful for the exposure to wonderful educators, both local and international while studying with Polestar and then while working with Maree at the Pilates Body studio for 5 years.
She finds helping students to achieve their best and seeing their growth both in movement and confidence to be very rewarding.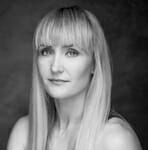 Shanelle Lenehan
Studio Mentor
More Info
Shanelle started practising Pilates as a client while still completing her dance studies in 2004. After graduating she danced full time professionally alongside practising and exploring the Pilates method and pursuing her interest in studying anatomy and biomechanics.
Shanelle completed her Pilates training with Stability Plus Pilates in 2008 in Basic, Intermediate and Advanced Mat, Reformer, TrapTable, Wunda Chair and Ladder Barrel.
After completing her Pilates training she worked at Peak Pilates as an instructor and manager. She instructed group mat, reformer classes and private clients as well as private groups, pregnancy classes and special advanced classes for staff and clients alike.
Other training included: – Osteoporosis Management – Pilates Matwork for Breast Cancer Rehab – Pilates for Men – Reformer for the Older Adult – The Knee Stability and Function – The Lumbo-Pelvic Region – Womens Health – Knee Pathologies – Authentic Pilates – Mat and Equipment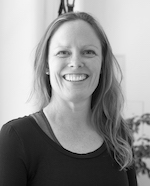 Darnielle Silver
Mat Mentor
More Info
Pilates first discovered Darnielle in the early 2000s as part of a rehab programme for what had, at that time, been a long existing lower back issue. An unexpected entry point into what was to become an intense and enduring love of physical discovery for both herself and others.
In 2014 Darnielle took her Pilates love to a new level by fulfilling her desire to teach, completing her Pilates Mat training with Polestar UK in 2015. Then after 20 years living in both the US and England, returned home to NZ with her English partner (in tow).
Even with all the upheaval of an international move, a broader, more in-depth knowledge of Pilates was desired and Darnielle subsequently completed her Pilates Comprehensive training with Polestar NZ in 2018.
As a teacher, Darnielle enjoys the opportunity to guide a client in the deep discovery of their own movement. Darnielle knows this is available to each and every one of us, and likes the chance to facilitate revelation, big and small. She believes any learning contributes to greater self-knowledge and a healthier, easier human being. Darnielle's own recurrent joy in Pilates lies in more closely integrating both the physical and emotional self, looking at how the joy of movement improves internal wellness.
Darnielle is totally enthusiastic about being a Polestar Mat mentor and loves the opportunity to train future teachers.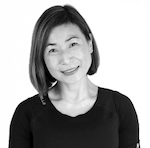 Meech Aspden
Mat & Reformer Mentor
More Info
Meech's most recent role was the Regional Director of Group Fitness for Pure International Ltd based in Hong Kong, managing a team of over 100 instructors. Meech continues to work for Pure and travels to Asia extensively conducting training, education and managing strategic projects.
Having had over 20 years of global experience coaching, presenting and educating in many different countries, Meech's comprehensive knowledge and diverse skill set have earned her popularity and respect.
Meech is a renowned Master Trainer for TRX and Rip Trainer, Global Master Trainer for ViPR, Master Trainer for Rumble Roller (Self Myofascial Release techniques), Master Trainer for Barre, and a Mentor/Educator for Polestar Pilates. She has been instrumental in developing these programs, training Instructors and Personal Trainers, and launching them successfully throughout Asia Pacific. In the past 8 years, Meech has coached and mentored over 70 Mat and Reformer instructors through to successful completion of their Polestar Pilates certification and qualifications.
Meech specializes in training and coaching group and individual clients with a particular emphasis on understanding the biomechanics of human movement and its practical application to help prevent injury, speed healing and rehabilitation, and improve overall fitness, health and wellbeing.
Meech lives by the motto of "Live with integrity and be passionate about everything that you do".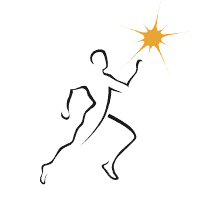 Natalie Dent
Studio Mentor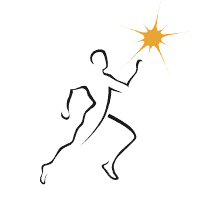 Barbara Faust-Heffner
Mat, Reformer & Studio Mentor
TAKING A SABBATICAL DURING 2022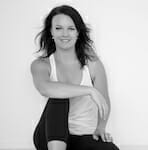 Trudi Calder
Studio & Mat Mentor
More Info
Trudi has a huge love for sports, health, wellness & all movement modalities. She represented her high school, city & region in Hockey, Volleyball & Beach Volleyball while also enjoying Touch Rugby, Water skiing & Snow boarding & has also achieved personal triumphs such as completing 3 half marathons.
Trudi travelled the world intensively & landed in Melbourne, Australia for four years where she began her full time Pilates career in 2010 & completed the Diploma in Professional Pilates with Polestar Pilates Australia ~ this included Mat, Reformer & Studio certifications. She had the pleasure of doing an apprenticeship with the lovely Ingrid Lamb (Polestar Pilates Australia Senior Educator), while also working in two other top studios in Melbourne before returning to New Zealand.
During her 4 year stay in Auckland she joined the team at Pilates Body Studio & another busy Auckland studio while also assisting Maree Seerden with Polestar Pilates New Zealand administration. She has put a lot of time & energy into mentoring colleagues & clients going through the Polestar training programmes & is excited to guide many more teachers through while being a Polestar Mentor.
Finally back in her home town in the Bay of Plenty she is more passionate than ever to keep learning & sharing her knowledge helping as many people as possible to move, breathe & live with as much quality as possible. Trudi currently runs her own Pilates business in Tauranga & Mount Maunganui , while also running the Pilates programmes for two top health clubs & teaches at a major physio health business.
Trudi is also embarking on a Yoga teacher training journey to complement her internationally recognised Polestar Pilates certifications & Pilates experience.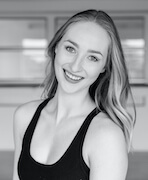 Teresa Victory
Studio & Rehab Mentor
More Info
Teresa started practicing Pilates as a teenager, in conjunction with physiotherapy management and rehabilitation during her time at Queensland Dance School of Excellence. She then went on to attain a Physiotherapy Degree from the Australian Catholic University in the year 2013. Since then, she has practiced as a registered Musculoskeletal Physiotherapist in private practices in Brisbane, Australia, Auckland and Tauranga, New Zealand.
Teresa has provided physiotherapy services to national touring theatre companies at the Queensland Performing Arts Centre for musicals "Anything Goes" and "Strictly Ballroom" and international performers at the Civic Theatre in Auckland for the musical "Book of Mormon".
In 2020, Teresa attained her Comprehensive Polestar Pilates certificate which has changed her direction in the delivery of physiotherapy and her understanding of movement. She has learnt through the Polestar method that there is also a huge benefit in the efficiency and quality of movement. Teresa now uses this within her own teaching in Dance and Pilates at her business and studio in Tauranga. She aims to take an active role in teaching and mentoring these disciplines and is currently training in her mentorship with the Polestar Pilates NZ team.
Trudi has a huge love for sports, health, wellness & all movement modalities. She represented her high school, city & region in Hockey, Volleyball & Beach Volleyball while also enjoying Touch Rugby, Water skiing & Snowboarding & has also achieved personal triumphs such as completing 3 half marathons.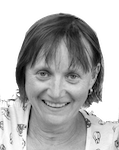 Sonia Fincham
Studio & Rehab Mentor
More Info
Sonia is a NZ-trained physiotherapist specialising in sports medicine, acupuncture and rehabilitation. She started Pilates in London initially with APPI Mat course and then Polestar Rehab series in 2007. She then moved back to NZ and re-did the Polestar course and became certified in April 2010.
Now based in Tauranga, she is running a studio with reformer and mat classes as well we continuing with one-on-one rehabilitation utilising Pilates for many injuries in both athletes and non-athletes and everyone in between.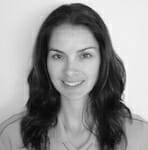 Melanie Loveless
Rehab & Studio Educator & Mentor
More Info
Melanie graduated from AUT in 2000 with Bachelor of Health Science (physiotherapy). She made the most of this international qualification by working and travelling overseas which is where she developed a passion for Pilates.
After returning to NZ she completed the Polestar Rehabilitative series in 2007. Mel worked at several pilates studios in Auckland combining her pilates and physiotherapy skills. On moving to Rotorua she set a pilates studio as part of the physiotherapy clinic she co-owns. This has expanded significantly and provides one on one, group and mat sessions and employees a growing number of pilates instructors and physiotherapists. As a PINC physiotherapist for the Rotorua region, Melanie enjoys helping rehabilitate women going through cancer treatments. She also has a strong biomechanical background with particular focus on her 2 favourite outdoor activities – running and mountain biking.
Melanie has been a Polestar Mentor since 2010 and an educator for the comprehensive training course since 2012. She continues to enjoy the enthusiasm each new group of students has for learning and being part of Polestar Pilates.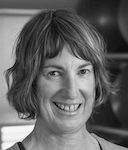 Michele Franks
Studio & Mat Mentor
More Info
Michele read about Pilates in the late 1990s while she was working in the fitness industry — personal training, aqua fitness, 50s Forward, aerobics, rehab for head injuries and cardiac support. Before long she was practising and teaching Pilates, and getting positive results.
Knowing instinctively that Pilates was no fad, she trained and qualified as a mat and studio practitioner through Polestar Pilates Education and in October 2002 set up Michele Franks Pilates.
Like all Polestar Pilates Mentors, Michele continues to up-skill and extend her education by attending conferences, workshops, master classes and research lectures.
More Info
Flis began her journey in health and movement in the UK. Disillusioned after 10 years working in investment banking, she qualified in massage and reflexology and began to practice.
Flis discovered Pilates in Hong Kong in 2005 after the birth of her first child and qualified first in Mat, Reformer and then full comprehensive Studio series.
Working primarily as a Pilates instructor ever since, she has recently expanded her knowledge into myofascial release therapy and uses this knowledge successfully to help improve movement restriction due to fascia build up or adhesion which often occurs after injury, illness or operations.
Flis enjoys working with physiotherapists and chiropractors sharing a common goal of improving clients' movement patterns and consequently, their quality of life. It is a most positive and rewarding place to be working.
Ashleigh (Ash) Burt
Studio Mentor
More Info
Ash's movement career started young as a competitive gymnast and trampolinist. She continued to explore the realm in dance, instantly falling in love with the intrinsic relationship between mind-body, movement, and expression. Ash took her passion to university with a Bachelor of Performing Arts in 2008. Her dynamic range of practises growing to include Yoga, Barre, aerial and circo-arts.
By Ash's early twenties a lifetime of high impact extreme sports started to show. Chasing relief from chronic pain with manual therapies etc. nothing seemed to hold until Ash's dance teacher suggested Pilates, proving to be the ultimate life changing practise in so many different contexts!
Moving to Hawkes Bay in 2010 Ash worked as a dance and drama teacher. In 2016 was offered a Polestar apprenticeship, started teaching Pilates full time, completing her Mat qualification 2017 the Comprehensive Studio 2019 then continued straight on to Mentor-in-training under Maree Seerden.
The growth and depth of Ash's understanding of movement mechanics and the Pilates method throughout her Polestar training was invaluable. Grateful for the ongoing support and guidance from many amazing instructors, mentors and educators across NZ, Ash is excited to continue learning and sharing her passion, privileged to be a part of the start of that journey for new Polestar students.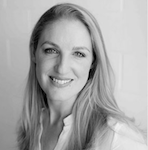 Melissa Vetter
Rehab & Studio Educator & Mentor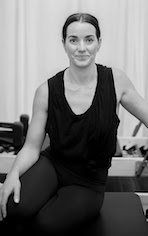 Karyn Mills
Mat & Reformer Mentor
More Info
Karyn began her love for Pilates in 2004 in Hawkes Bay, she loved how it made her feel in tune with her body and the awareness it gave those that left the Pilates studio at the time.
Karyn started her studio training in 2017 with Polestar and opened her studio within her husband's Physio clinic later that year. Her love for Pilates continued to grow as she saw the change it was making in her clients. In 2018 she completed and certified in Mat teaching. In 2019 Karyn began her mentor-in-training for Mat and discovered how enriching it was to pass that passion and knowledge on to the next wave on Polestar Instructors.
Having found the perfect fit in Polestar education, in which precision and evidence-based Pilates gives Karyn the confidence, knowledge, and ability to change bodies through movement in her clients.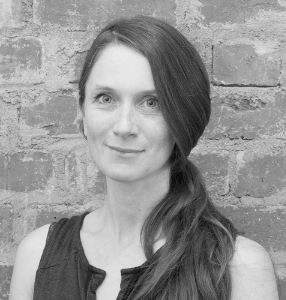 Janna Hawkins
Rehab & Studio Educator & Mentor
More Info
Janna was born in the west coast town of Raglan where from a young age her time was shared between dance, horse riding and music. During high school she developed a keen interest in nutrition and physical health. She began her studies in physiotherapy after relocating to Auckland and graduated with a BHSci (Physiotherapy) in 2003.
During her final year of training she began a Pilates apprentice at DancePilates/Westmere Pilates where she worked for 5 years as a Physiotherapist and Pilates teacher upon graduating.
In 2007 she completed the Polestar Pilates Rehabilitation training programme.
In 2010 she moved to Wellington with her 3 month old daughter and partner and established Pilates Flow and then The Movement Clinic in 2016. Janna is a PINC and STEEL certified Cancer Rehabilitation physiotherapist and is currently undertaking the Runity training to become a Painless Running Coach.
Her aim as a therapist is to educate the client about their bodies and give them the tools to take control of their own recovery. Janna is committed to advancing her education in both Pilates and Physiotherapy and continues to explore other movement therapies, completing her GYROTONIC® apprentice training in 2008. Her areas of special interest include chronic pain, dance physiotherapy, and natural movement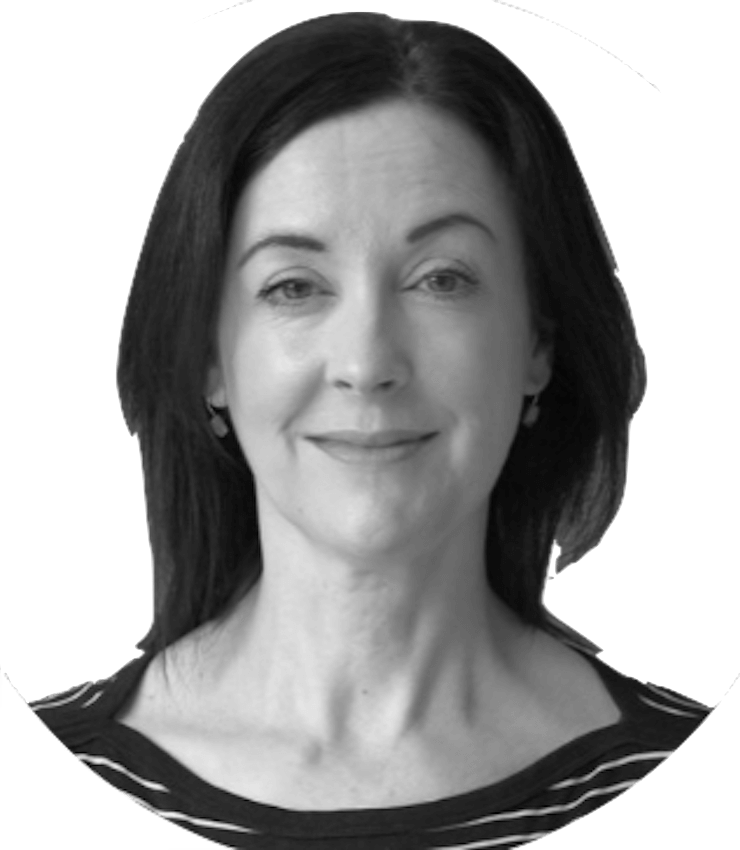 Ellena Conland
Studio Mentor
More Info
Ellena has been teaching pilates for over fourteen years, her experience spanning several different studios in various parts of the world. Her love of teaching Pilates includes many areas, such as general fitness, pregnancy and post-natal, dance, rehabilitation, (particularly hip-replacements) and the teaching of others to be pilates teachers.
Being from a dance background herself, she finds it satisfying to watch people unlock their bodies and discover the joy of movement for the sake of movement.
On returning to Wellington from London in 2001 to be married, Ellena established Performance Pilates Limited, at a time when pilates was really beginning to take off. The studio has been open since May 2002.
She originally began doing pilates in 1990 with Craig Phillips (Clinical Pilates) while studying for a Bachelor of Dance Performance at the Victorian College of the Arts in Melbourne. Having gained so much from the technique herself, she decided that she would eventually like to teach it. While still dancing professionally, she undertook an apprenticeship style training in 1996 with Maree Seerden of the Pilates Body Studio in Auckland and then certified with Body Control UK and Polestar Pilates.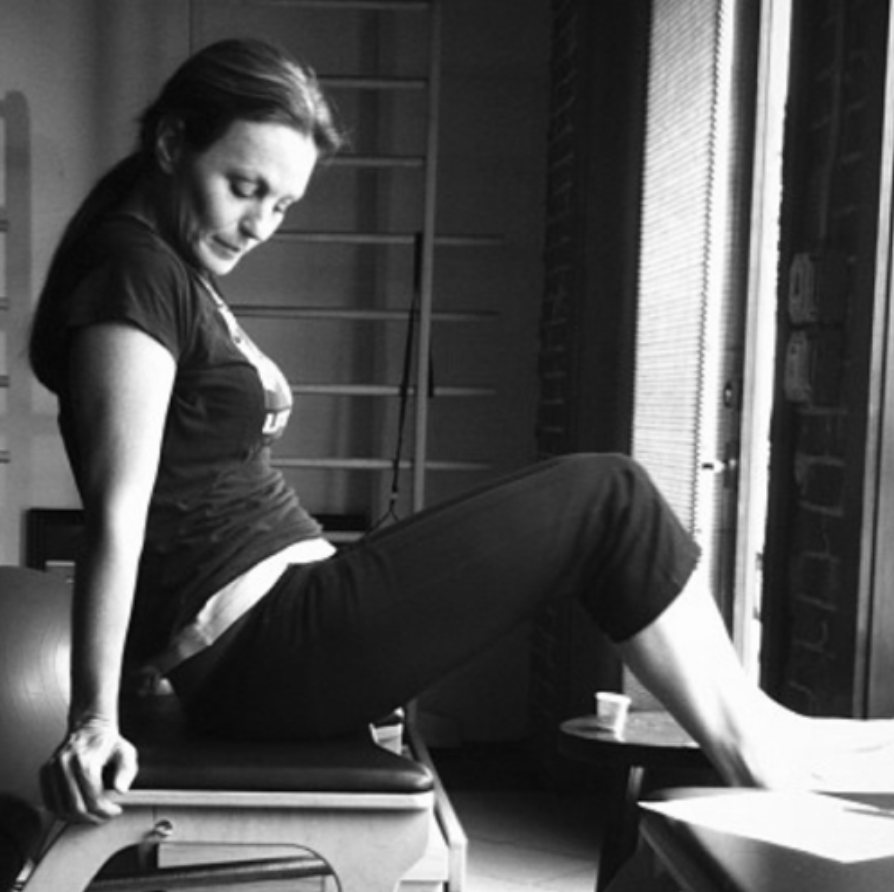 Sarah Owen
Studio Educator & Mentor
More Info
Sarah is a Physiotherapist, Myofascial release (John Barnes method), CoreAlign, Oov Instructor and recent Polestar Rehabilitation Graduate.
Sarah recently returned home to Wellington after working, learning, and raising a family in the US for 8 years. She has integrated her Physiotherapy background with the wisdom of John Barnes' Myofascial release methods, Upledger Craniosacral Therapy, Acupuncture, and Reiki, with a license to teach Polestar Pilates, CoreAlign and the Oov providing a comprehensive approach to help balance the Mind, Body and Energy.
Whilst living in Los Angeles Sarah became a mentor for the Polestar Comprehensive Teacher Training Program based in El Segundo and stayed up to date with the latest innovations in movement therapy whilst working with clients at her Rehabilitation Studio in Valley Village, CA.
Nina Morreau
Studio Mentor
More Info
Nina currently works as a Physiotherapist, Pilates Teacher and Acupuncturist at Arc Physiotherapy and Pilates Flow in Wellington. She graduated from Physiotherapy in 2008 and has worked predominantly in private practice in Wellington and London.
Nina was first introduced to Pilates while dancing and rowing at university. She began to really love and feel passionate about the approach and diversity of Pilates after discovering Polestar Pilates at Moss Studios in London in 2015.
After feeling the amazing benefits in her everyday health and wellbeing Nina went on to complete the Polestar Pilates comprehensive course in London. She loves the additional benefit it gives her clients in its' approach to rehabilitation and how it excels in functional end stage training in return to sport, as well as improving biomechanics for more efficient movement.
Nina has a strong biomechanical background and loves to look at all contributing factors to help movement patterns and find freedom of movement. She loves to motivate clients to take control of their recovery and see clients reaching their goals through a safe and progressive program.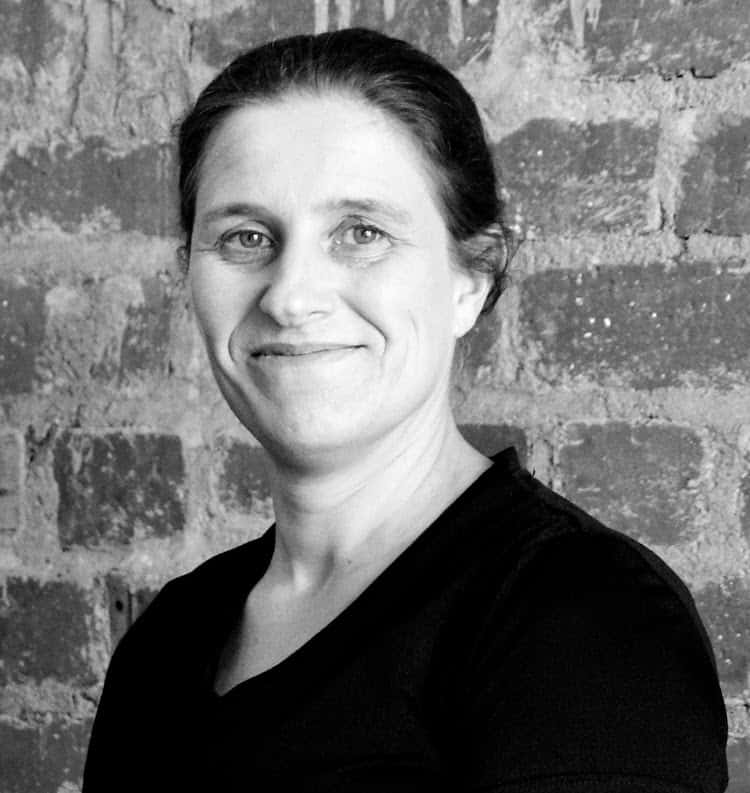 Esther Hamburger
Studio Mentor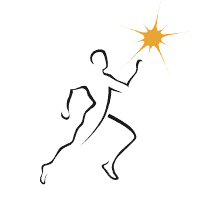 Nicola Holtom
Studio Mentor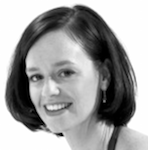 Abby Parsons
Reformer, Mat and Studio Educator & Mentor
More Info
Abbey's love for movement has been a common theme in her life since a young age. Studying ballet and modern dance as a youngster lead to a placement at the New Zealand School of Dance.
Due to a foot injury Abbey spent hour upon hour in the Pilates studio before deciding to give full time dancing away and become a nurse. After studying her Bachelor of Health Science in Nursing, she took up a new graduate placement in Melbourne and returned to Pilates training for fitness. She completed a short Body Control based teacher training program and taught at central Melbourne studio for 6 months.
Some time travelling after that, gave new perspective and confirmed Abbey's earlier dreams if becoming a Pilates Teacher. In 2007 while teaching full-time at a Christchurch Studio she completed the Polestar Studio Course and qualified in March 2008.
Abbey opened Movementor Pilates in Christchurch in 2008 and has been Mentoring and Educating for Polestar NZ since 2009 and has travelled to Brazil and Australia for International Polestar Conferences. Abbey most enjoys breaking movement puzzles down and putting them back together as well as finding new ways to bring awareness to people's movement for them to move more and move better.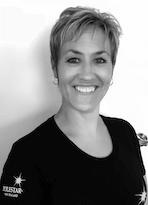 More Info
Mel has been teaching pilates for 20 yrs he started doing pilates once her dance career had come to an end.
She gained her Polestar Mat and Studio qualifications in 2001 while helping to set up the Australian Polestar facility. She also mentored new students through their polestar exams.
In 2004 she moved back to NZ and worked in different studios in Wellington and Nelson. She now lives in Christchurch with her family and runs a home studio doing mostly rehabilitation of injuries.
Mel also teaches Mat classes at Koha Fitness, and she has been mentoring Polestar students in Christchurch and Wellington for the last couple of years.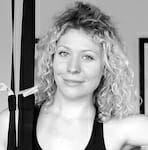 Caroline Gray
Studio Mentor
More Info
A former ballet dancer, Caroline has experienced the benefits of Pilates first hand. She was first introduced to classes in 2006 in her first year of ballet school in Wellington. Pilates helped her to keep her body centred, strong and flexible, and consequently developed into an integral part of her daily life.
Following her dancing career, Caroline travelled through Europe and South America, living in London for a year before ending up back in NZ, living in sunny Hawke's Bay and working in the wine industry. It was here that she set out to understand more about the body and began studying with Polestar Pilates. Caroline relocated to Auckland, joining Maree and the Pilates Body Studio team in early 2015 and completed her Studio certification that year.
Hungry for all things movement, Caroline continued to enrich her journey and is now a cross-disciplinary instructor teaching Studio Pilates, TRX Suspension training, Barre and mindful movement sessions for mobility.
Caroline recently moved to Wanaka and is focused on facilitating self awareness in others through movement. No matter their motive she absolutely loves helping people achieve their goals and is therefore very excited to be part of the mentoring team for Polestar Pilates.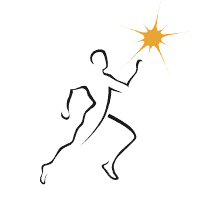 Jocelyn Toomey
Studio Mentor

Patricia A Kirchoff BPhEd, PMA®-CPT
Studio Mentor
More Info
Paty has been working in the Health and Fitness Industry for over 11 years now and since 2006 specializing as Pilates Instructor.
With a dance background, Paty's passion for movement started early in life. Noticing how movement and body awareness are crucial to one's health, she decided to study to become Personal Trainer.
She attended her first Pilates course in Brazil through PhysicalMind Institute (2005); became certified through Polestar Pilates in Jan 2009.
Paty runs VitalWellness Ltd, a Pilates and Personal Training Company, with her husband since 2012. Mum of 2 beautiful kids, she loves to juggle family life, dance and her professional career, making sure there is always time to keep the journey of learning and sharing the joy of Pilates with her clients.