Polestar Education is a worldwide provider of rehabilitation-based Pilates curriculum, high-caliber Pilates teachers and successful Pilates studio prototypes. Polestar's teacher training programs are offered on an ongoing basis in cities all over the USA and through licensee arrangements in over 50 countries. Polestar-trained Pilates teachers can be found at medical facilities, performing arts conservatories and fitness facilities all over the world. Polestar owns and operates two Rehabilitation and Pilates centers in the US that serve as examples for successful studio management.
Polestar is an international community of research-oriented movement science professionals, transferring advanced knowledge to our clients to improve health and well-being, through the application of Pilates and various methodologies of movement science.
Impact the world through intelligent movement, which fosters awareness of self and community.

POLESTAR PILATES EDUCATION – Polestar Education was founded in Sacramento California in 1992 by President Brent Anderson PhD, PT, OCS and co-founder Elizabeth Larkam MA, Feldenkrais Practitioner. It originated as a casual continuing education business that was based on the demand that existed among rehabilitation specialists who expressed interest to integrate Pilates evolved work into their current practice.

By 1995 Polestar LLC was officially organized in Sacramento California. Both Anderson and Larkam continued to work in their current jobs at Anderson Physical Therapy, Sacramento CA and St. Francis Hospital, San Francisco CA, respectively. In 1997 Anderson decided to pursue his doctorate degree in physical therapy and movement science and was accepted to the University of Miami. Upon relocation to Miami the company continued to be managed by Anderson.. Between the years of 1998 and 1999 the company grew more than 500% and more than doubled again from 1999 to 2000.

In October of 2000, Anderson and Larkam concluded that their missions and visions were different and that it was in the best interest of the company and each other to dissolve their partnership. Polestar continues to operate in its full capacity under the direction of Anderson. The curriculum is enhanced and managed by a committee of principal educators. Polestar has over 30 core educators who teach nationally and internationally. Currently Polestar offers its education through a network of more than 15 Pilates studios across the country (host-sites) and 9 international licensees in 24 different countries.
Through the years, Polestar has collaborated with the Pilates Method Alliance and with reputable schools of Pilates to uphold the integrity of comprehensive Pilates education.

POLESTAR PILATES CENTER – The concept for Polestar Pilates Center Miami began in 1990 when Brent Anderson opened Anderson Physical Therapy (APT) in Sacramento, CA, a physical therapy clinic specializing in Pilates based rehabilitation and performance enhancement. By 1994 there were two APT facilities which allowed for the continued exploration of Pilates application in rehabilitation, dance medicine, cross-training and wellness. Rehabilitation and Pilates practitioners from around the world would travel to Sacramento to observe and study at APT. In preparation for his transition to Florida to pursue his doctorate, Anderson sold his practice.

In October of 1998, in addition to seeing patients and clients at the University of Miami, Anderson opened Polestar Pilates Center (formerly known as Balanced Body Miami) in Coconut Grove with co-founder Shelly Power. In 2000 the Center moved to its current location in Coral Gables, Florida, growing from 1500 sq ft to over 5000 sq ft. The second expansion to over 10,000 sq ft was completed in January 2005. Polestar's most recent expansion was into the Denver Colorado area, opening its newest facility, Polestar Pilates Center Denver in April 2005. Both Centers offer physical therapy, Pilates rehabilitation, Pilates studio sessions, Pilates group classes, Gyrotonic Expansion System® , cardio and numerous other wellness and fitness services. 

Smart, forward-thinking doctors, therapists, trainers and health club owners know that Pilates is the leading edge in rehabilitation and fitness practice.
They also know that Polestar Pilates:
Is taught by experienced professionals
Has the Best coaching support in the industry
Is built on scientific principles familiar to rehabilitation and fitness professionals.
Is centered on comprehensive problem-solving skills, encouraging adaptation and creativity.
Competency-based instruction measures student's ability to justify exercise selections or treatment plans.
A career that can last a lifetime!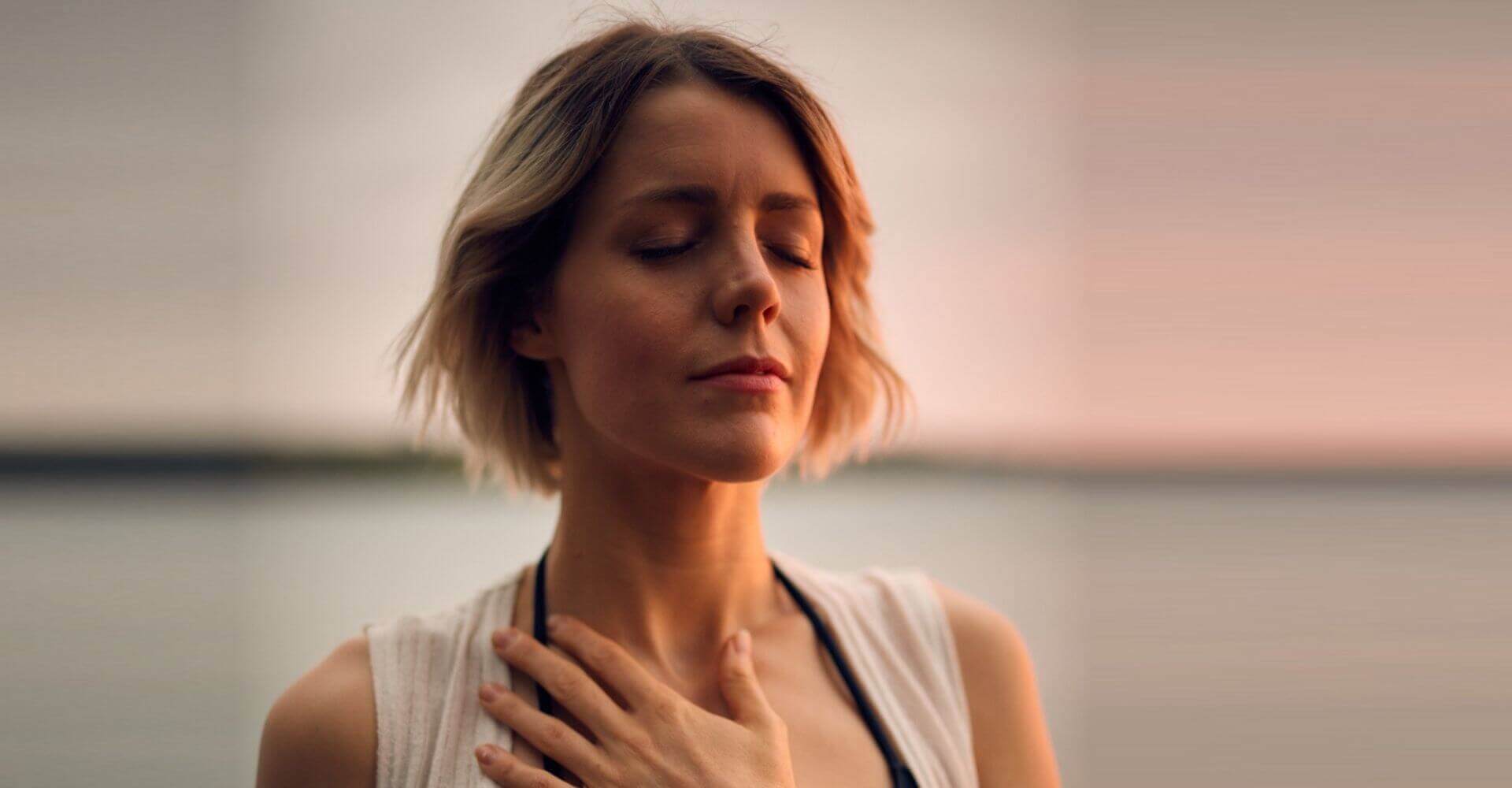 Unparalleled Support Structure in place – to help you achieve your goals
Selected Course Manuals and Online Videos available in Multiple Languages
Numerous course manuals are available in different languages, whilst selected online video tutorials can have captions in different languages, such as shown in the image.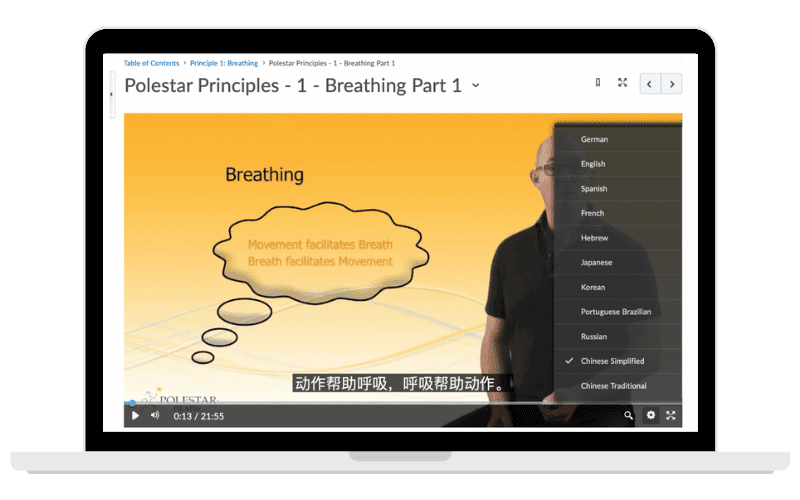 Physical Therapist & Polestar Educator Lynn Peterson
Hear about Lynn Peterson's Polestar experience as a physical therapist and Polestar educator.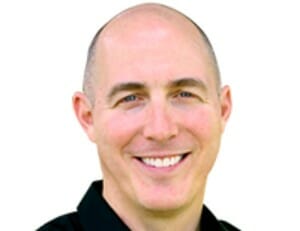 Brent Anderson
PhD, PT, OCS, President and CEO
More Info
Dr. Brent Anderson has become one of the prevailing leaders in the Pilates world and currently one of the top presenters on Pilates Anytime. He had the privilege of training under many first-generation Pilates Elders. He received his degree in Physical Therapy at University of California, San Francisco in 1989 and his PhD in Physical Therapy at the University of Miami in 2005. His doctoral thesis explored the impact of Pilates rehabilitation on chronic low back pain using psycho-emotional wellness and quality of life measures.

With a formal education in Physical Therapy, Brent brings science and justification into the profession of Pilates. He founded Polestar Pilates with the vision of making Pilates available to anybody, increasing their positive movement experiences and way of life. He is seeing this dream come true every day. He also brings to the Polestar curriculum an investigation of the effects of psychology and energy systems on motor control and motor learning.

Contact Brent Anderson directly: brent@polestarpilates.com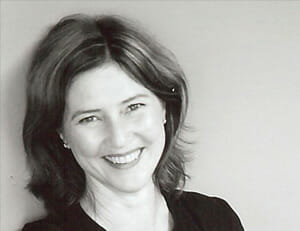 Maree Seerden
Polestar Pilates New Zealand
More Info
Maree Seerden is the Director and founder of the Pilates Body Studio, a Pilates conditioning and rehabilitation centre in the heart of Auckland city, New Zealand. This was the first Pilates studio to open its doors in New Zealand in 1995.

Maree has been a devotee to the technique since 1987, she started teaching Pilates based exercises in 1992 in London at the famous Body Control studios in South Kensington under the auspices of Gordon Thomson. Maree has multiple international certifications in Pilates.

Maree and husband Andrew are the New Zealand Licensees for Polestar Pilates. She is also an Educator and Mentor for Polestar Pilates. Polestar Pilates NZ was established in New Zealand in 2002.

Annual international travel and workshops keeps Maree networking within the Pilates community and they keep her up to date with the latest advances in the constant evolving Pilates method.
Dav Cohen
PT, Principle Educator
More Info
Dav was first introduced to Pilates exercise in 1992 while working in Los Angeles, California as a fitness instructor and personal trainer. His interest in the movement sciences and rehabilitation led him to pursue a Master of Science Degree in Physical Therapy, which he received from the University of Miami in 1998.

Since then Dav has worked in a variety of fitness and rehabilitation settings, including Orthopedic Physical therapy clinics, fitness centers, health clubs and Pilates studios. He has been a Principal Educator with Polestar Pilates Education since 1997 and is currently Director of Curriculum for Polestar worldwide. Dav has just completed 3 years living in Sydney, Australia as the Director of Educator Development for Australia and New Zealand. When not in Denver, Dav conducts Polestar Pilates teacher training workshops and seminars nationally and internationally.

Dav is dedicated to the continued evolution of the Pilates community and is a member of the Pilates Method Alliance. Through his work he hopes to help maintain the highest standards of Pilates education and information and foster a spirit of unity and professionalism within the industry. Dav is an avid mountain biker, snowboarder, surfer and scuba diver.

Contact Dav Cohen directly: dav@polestarpilates.com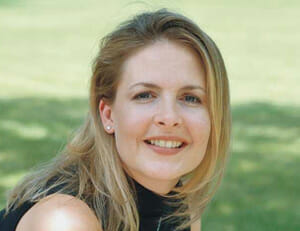 Shelly Power
BS, PMA®-CPT
More Info
Shelly Power is the co-founder of Polestar Pilates Center Miami, a Pilates conditioning, rehabilitation and physical therapy studio in Miami, Florida. Shelly is a Polestar Principal Educator, has taught for Polestar Education since its inception in 1992 and currently coordinates the Curriculum Committee. In Dec 2012, Shelly was elected to the PMA Board of Directors, and currently serves as President.

Shelly is certified in GYROTONIC®, having trained with Angela Crowley and has completed the first year of Franklin-Method® training with Eric Franklin. She has been a member of International Association for Dance Medicine & Science (IADMS), is a member of the Pilates Method Alliance and is a PMA Certified Pilates Teacher.

Shelly danced professionally for 12 years with the Sacramento-based modern dance company Dale Scholl Dance/Art. She received her BS degree in Dance from California State University, Sacramento, where she served on the faculty from 1992-1998. She studied Pilates and worked as a physical therapy aide with Polestar President Brent Anderson at his clinic, Anderson Physical Therapy, in their native Sacramento for 7 years, and later moved with Polestar to Miami in 1998.

Shelly teaches nationally and internationally for Polestar Pilates Education. Shelly also administers exams, conducts Pilates workshops and Polestar Mentor and Educator trainings worldwide and brings a unique and fresh approach to the work of Joseph Pilates.

Contact Shelly Power directly: shelly@polestarpilates.com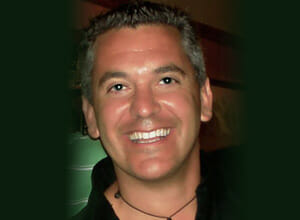 Serafino Ambrosio
More Info
Serafino, owner of two Pilates and GYROTONIC® Studios in Rome Italy, has always been active in the Fitness and Wellness industry.

Having completed his Bachelor of Education in PE and Dance in Australia, and having been certified by VICFIT, ACE and PMA, his interest and love for teaching movement and being involved in movement lead him to win titles in Aerobic Championships in Australia and Italy.

Currently a Principle Educator and Licensee for Polestar Pilates Italy, Serafino has travelled the world (Russia, Europe, USA, Asia, Australia, New Zealand) teaching core curriculum and a variety of workshops at various world–renowned Conventions and Institutes.

Serafino is PMA Certified, Gyrotonic and Gyrokinesis Certified, as well as Certified in the KMI ((Kinesis Myofascial Integration) Method of Structural Integration by Thomas Myers.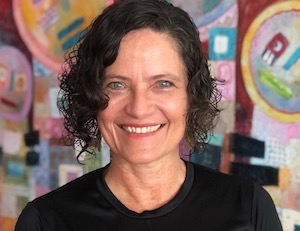 Alice Becker
PMA®-CTP, MFA
More Info
Alice Becker is the current President of Physio Pilates Education, and an Educator as well as Polestar Licensee for Brazil.

Alice was THE Pilates Pioneer in Brazil. She started her Pilates studies in 1989, at California Institute of the Arts, Cal Arts – US. In 1990, she certified in Pilates by Marie Jose Bloom, at the Long Beach Dance Conditioning – CA.

In 1998 she became Polestar Education certified in Post-Rehabilitation and Fitness. She also certified in Mat by Physicalmind Institute with Elaine De Markondes in Brazil. In 2016 Alice went through the Fletcher Pilates Intensive.

Graduating in Dance by the Federal University of Bahia and Masters in Dance (MFA) by Cal Arts – CA, USA, Alice co-directs two Pilates studios in Salvador – Bahia, and teaches at various conferences of Fitness, Rehabilitation, Pilates and Dance, university events, and dance festivals throughout Brazil, Europe, South America, North America and Oceania.

She integrated the Balé Teatro Castro Alves from 1984 until February 2019, and has toured around the world as dancer and soloist of this official state-sponsored modern and contemporary dance company.

Alice has been the Pilates instructor for this dance company since 1991 and Gyrokinesis since 2002. She also created and coordinated a Dancers Health Program at the Balé Teatro Castro Alves.

In May 2000, Alice trained in the Gyrotonic Expansion System, certifying in 2001 (first generation in Brazil). In May 2010 she concluded her Leg Extension training and in 2015 the Jumping Stretching Board, both with Juliu Horvath.

Founder of the Pilates department at the Pain Ambulatory of HUPES – UFBA (Federal University of Bahia), a multidisciplinary group coordinated by Dr. Durval Kreychette, where Pilates is provided for low-income individuals with chronic pain.

In October 2010 she certified in CoreAlign after intensive training with Jonathan Hoffman and in November 2015 went through the Balanced Body Update with Nora St John.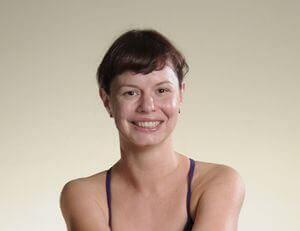 Elizabeth Wilson
More Info
Elizabeth Wilson is the studio director of The Perth Pilates Studio and a Principal Trainer Member of the Pilates Alliance of Australasia (PAA).

Elizabeth began practising Pilates in 1993 and is one of Perth's most highly trained and experienced Pilates practitioners. She is a Senior Educator for Polestar Pilates and regularly conducts advanced teacher training workshops and masterclasses in numerous countries over the world.

She also presents at seminars and conferences both in Australia and overseas.

Elizabeth is dedicated to the continued evolution and development of the Pilates community in Australasia. Through her involvement with the PAA, she hopes to help promote the highest standards of education in our industry and create a spirit of unity within our profession.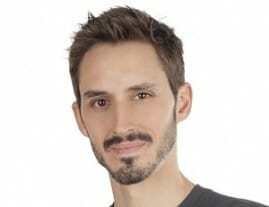 Juan Nieto
More Info
Juan Nieto PT, DO, PMA-CPT has been developing his career as movement therapist and trainer since 2002. Initially he started working intensively as a manual therapist. This experience led him to explore the movement-related sciences as a complement to his treatments.
He became a Polestar® Pilates certified instructor in 2003 when he discovered the true potential of the Pilates method as a rehabilitation technique. From then Juan has been focused on researching and developing therapeutic and performance applications within the Pilates environment.

In 2004, Juan co-founded SLINGS and manages movement studios in Madrid and Barcelona. In 2009 he debuted as Polestar® educator and licensee for Spain. During the last 10 years Juan is a frequent international lecturer specialized in rehabilitation through movement and athletic performance.

In 2016 Juan founded Runity, a new start-up born to revolutionize the way the world runs.

After thousands of hours of experience, research, study and education, Juan has defined his very particular way to address treatments and trainings, based on these three principles:
No movement nor learning: no therapy.
Rehab and training involves progressive overload and increasing movement variability.
Movement development from isolation to whole body integration.
Juan's background and education summary is impressive:
Degree in Physical Therapy
Master in Osteopathy
PMA Certified Pilates Teacher
Polestar Pilates Instructor in Studio, Rehab and Mat
Running Technique Coach
Massage Therapist
Level I Gyrotonic instructor
Franklin Method Teacher
Kinetic Control Practitioner
Anatomy Trains Practitioner
FMS & SFMA Practitioner
Certified Kinesio Taping Practitioner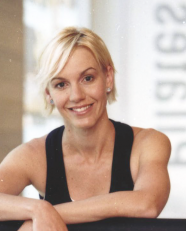 Kimberley Garlick
More Info
Kimberley Garlick is a part of the Australian Polestar Educator team. Kimberley's Pilates related background began with full time dancing. She studied sports science at the Australian Catholic University, while simultaneously pursuing her Nutrition Diploma and teaching dance.

Kimberley managed Sports centres, teaching all styles of classes and personal training, and ran her own nutrition centre. In 1996 she completed her first mat and reformer courses and began teaching Pilates in sports centres along with her other classes. In 2003 Kimberley completed the Polestar Studio training and simultaneously finished a Diploma of Pilates through Sydney University. Since then Kimberley has completed the Polestar Diploma, Certificate 4, Mat and Reformer training.

Kimberley has done many other course including Myer Briggs Personality Profiling, AcuEnergetics (AcuEnergetics® is a modern healing modality, that integrates Chinese, Judaic, Indian and western healing traditions into an accurate energy medicine) and Life Coaching. She is a Life style presenter for large business firms and has her own studios in Sydney and Byron Bay.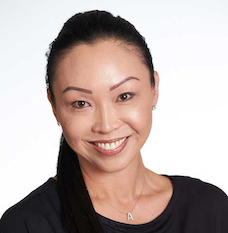 Audrey Ng
More Info
Audrey is the Director and Principal of Performance Pilates & Physiotherapy, established in 2003 and located in Leederville, Western Australia.

Her impressive list of qualifications is as follows:
– B Sc (Physiotherapy)
– Diploma of Professional Pilates Instruction
– Certificate IV in Training & Assessment
– Certified Strength and Conditioning Specialist
– Certified Meditation, Vinyasa and Yin Yoga Teacher
– Principal Educator Polestar Pilates
– AntiGravity™️ Technique Instructor
Audrey received her B Sc (Physiotherapy) degree from Curtin University of Technology in 1992. Previously an Australian international rhythmic gymnast, she commenced her study in the Pilates Method of exercise while working as a physiotherapist in Los Angeles, USA. Audrey has been incorporating Pilates in her physiotherapy treatments since 1998.

Audrey specialises in posture and movement assessment and has an interest in teaching her clients to improve their functional ability and efficiency of movement through understanding the effect of gravity and load on posture and core stability with a holistic emphasis. This approach has been useful for many clients including elite athletes, office workers or clients with a sedentary lifestyle, with chronic or persisting pain or injury, women and pelvic health, pre and post-natal care and the aging population.

Audrey has an interest in nutritional medicine and has completed her Level 1 certification in Nutrition for Allied Health Professionals with the Integrated Health Academy. She is currently exploring the use of sound, vibration and meditation in conjunction with pilates, physiotherapy and movement rehabilitation.

Audrey is a Senior Educator for Polestar Pilates Australia and has lectured extensively throughout Australia and Asia. Her clientele includes Perth Glory FC, Cricket Australia, WACA, Australian and WA Rhythmic Gymnastics teams, professional Football and Soccer players, Cyclists, Runners, Swimmers, Golfers, Tennis Players and Musicians.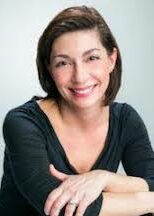 Kim Gibilisco
MFA, MA, PMA-CPT
More Info
Kim is an experienced movement educator with a robust performing, choreographic, and teaching career that has taken her all over the world.

TEACHING
Since 2000, Kim has maintained a private Pilates practice specializing in cross-training dancers and working with her husband, Bob Turner, on pre and post-surgical cases. Their company, Movement CoLab, is the culmination of many years of collaborative work, which blends their respective areas of expertise in movement and rehabilitation through a creative lens for each individual client. Their approach is focused on delivering clients back to their fullest movement potentials with lasting results.

Kim's workshops have brought her to teaching on platforms such as the Pilates Method Alliance Annual Conferences, Balanced Body® presents Pilates on Tour®, International Association for Dance Medicine Science (IADMS), SPRINGS – Köln, Polestar Pilates Australia (Melbourne and Sydney), Danceworks-Berlin and Polestar Pilates Asia (Bali and Japan).

Kim teaches modern dance technique in the Nikolais/Louis Tradition, which focuses on developing the performance quality and unique artistic voice of each student. She has taught modern dance technique, choreography, improvisation, repertoire, and directed student touring companies at Mason Gross School of the Arts, Shenandoah Conservatory, Nikolais/Louis Summer Dance Intensives, and the Paul Taylor Dance Intensives. She is responsible for the curriculum design and implementation of the Polestar Pilates Teacher Training Program at Mason Gross School of the Arts – Rutgers University, where she directed the program for from 2013-2017. The launch of this program marked the first 450-hour Pilates Teacher Training Program to be offered at the university level in the USA. The Polestar Pilates Teacher Training Program at Rutgers University is the first and only teacher training program to use the Pilates Method Alliance Board Examination as its exit exam.

PERFORMING
Kim began her professional performance career when she was invited by Mr. Louis to join Murray Louis and Nikolais Dance. She has traveled internationally as a principal dancer in the reconstructed works of Mr. Nikolais and originated roles in the works of Mr. Louis. As a free-lance artist, she has performed with various choreographers in NYC including Douglas Dunn, Lorn MacDougal, Tamieka McCloud, and Kathleen Dyer. Her performances have received critical acclaim from the New York Press. The New York Times dubbed Ms. Gibilisco "a firecracker of a dancer." The Village Voice noted that Gibilisco is "Louis' most accomplished dancer."

CREATIVE
In 2008, Kim launched her dance company, Kim Gibilisco Dances, at the Merce Cunningham Studio in NYC. Her choreography has been presented at several venues in NYC including the 92nd Street Y, Downtown Arts Festival, DUMBO Arts Festival, and Joyce SoHo; regionally at the Maryland Choreographer's Showcase, Dance Place, the RE:Vision series produced by Forward Motion Theater, and internationally at the Edinburgh Fringe Festival. Her work has been reviewed as, "startling and innovative, riveting to watch."

She has served as a model for Pilates articles and has also written several articles for Pilates-Pro.com and Pilates Style Magazine. Kim has been featured in and interviewed for Dance Spirit Magazine and Introduction to Modern Dance Techniques by author, Joshua Legg.

In addition to her private practice, Kim is a Polestar Senior Educator, curriculum writer, and workshop presenter. Kim strives to develop workshops that bridge the gap between health care professionals and Pilates professionals, in an effort to offer clients integrated movement experiences. With Bob, she develops courses, to offer unique teaching and movement strategies for challenging case studies and pathologies.

EDUCATION
Kim holds a BFA from Mason Gross School of the Arts at Rutgers University, a MA from NYU-Steinhardt School, and an MFA from the University of Wisconsin-Milwaukee. She became a Nationally Certified Pilates Teacher (NCPT) in 2005. In August 2017, Kim completed her 200-hour Yoga Teacher Training Certification at the Laughing Lotus Yoga School in New York City, where she began her studies in 2005.

SERVICE
Kim has been proudly serving the Pilates community for many years through her work for the Pilates Method Alliance (PMA). She was the Vice-Chair and Secretary of the Certification Commission for six years. She has served on the Item Writing and Item Review Committees. She served on the 2016 PMA Teacher Training Summit Taskforce. Kim served as a member of the Board of Directors from 2016-2020 and was the Co-chair for the Art of Overcoming Pain, 2018 Pre-conference event.

Kim had the great honor of being mentored by two legendary American Modern Artists, Murray Louis (dancer/choreographer/educator/author, b. 1926 – d. 2016) and Tom Caravaglia (photographer/educator, b. 1928 – d. 2014). She takes great pride in perpetuating their legacy through her service work. She is deeply invested in mentoring and sponsoring young professional dance artists and Pilateros in honor of Mr. Louis and Mr. Caravaglia.

Kim and Bob also offer pro bono services to Shen Wei Dance Arts.
Recognition
Polestar Pilates is recognised by the following organisations in New Zealand and Internationally.
Pilates Alliance of Australasia
The Pilates Alliance Australasia (PAA) recognise Polestar training courses for their various membership levels.
New Zealand graduates can join the PAA if they are seeking employment in Australia and the benefits of PAA membership; simply get in touch with them as per the below.
The PAA also offers FREE PAA Student membership to Polestar students when you enrol, and this extends to any current Polestar students.
Contact Ph: +61 2 4024 2632
Web: www.pilates.org.au
Email: info@pilates.org.au
American Council on Exercise (ACE)
Polestar Principles (PF) 1.6 CECs
Studio Series (S1-S6) 1.6 CECs
Allegro Series (A1-A3) 1.6 CECs
Mat Series (M1-M3) 1.6 CECs
APMA Australian Pilates Method Association
Pilates Method Alliance (PMA)
Polestar Education supports the national Pilates certification examination established in 2005 through the Pilates Method Alliance (PMA), which will standardize the quality of Pilates practice. As a result, in the United States, Polestar will grant a diploma to students meeting graduation requirements. Polestar graduates will be eligible to sit for the national certification exam through the PMA. For details on the PMA's certification exam please visit www.pilatesmethodalliance.org.
Fitness Australia CEC's
Polestar Pilates Fitness courses are eligible for Continued Education Credits with Fitness Australia. These include:
Polestar Principles (PF) -10 CECs
Mat Series (M1, M2, M3) – 15 CECs
Studio Series (S1, S2, S3, S4, S5, S6) – 15 CECs
Allegro Series (A1, A2, A3) -15 CECs
NATA Board of Certification
Polestar Principles (PF) 13.75 CEUs
Studio Series (S1-S6) 14.5 CEUs
Allegro Series (A1-A3) 14 CEUs
Mat Series (M1-M3) 13.5 CEUs
Rehabilitation Principles (PR) 13.75 CEUs
Rehab Series (R1-R6) 14.25 CEUs
WHAT STUDENTS AND GRADUATES SAY ABOUT US
Hear more about Polestar from a few of our graduates.