Polestar Education is a worldwide provider of rehabilitation-based Pilates curriculum, high-caliber Pilates teachers and successful Pilates studio prototypes. Polestar's teacher training programs are offered on an ongoing basis in cities all over the USA and through licensee arrangements in over 24 countries. Polestar-trained Pilates teachers can be found at medical facilities, performing arts conservatories and fitness facilities all over the world. Polestar owns and operates two Rehabilitation and Pilates centers in the US that serve as examples for successful studio management.
Our Mission
Polestar is an international community of research-oriented movement science professionals, transferring advanced knowledge to our clients to improve health and well-being, through the application of Pilates and various methodologies of movement science.
Our Vision
Impact the world through intelligent movement, which fosters awareness of self and community.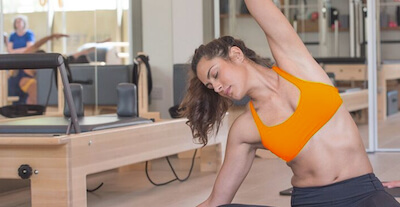 Our History
POLESTAR PILATES EDUCATION – Polestar Education was founded in Sacramento California in 1992 by President Brent Anderson PhD, PT, OCS and co-founder Elizabeth Larkam MA, Feldenkrais Practitioner. It originated as a casual continuing education business that was based on the demand that existed among rehabilitation specialists who expressed interest to integrate Pilates evolved work into their current practice.


By 1995 Polestar LLC was officially organized in Sacramento California. Both Anderson and Larkam continued to work in their current jobs at Anderson Physical Therapy, Sacramento CA and St. Francis Hospital, San Francisco CA, respectively. In 1997 Anderson decided to pursue his doctorate degree in physical therapy and movement science and was accepted to the University of Miami. Upon relocation to Miami the company continued to be managed by Anderson.. Between the years of 1998 and 1999 the company grew more than 500% and more than doubled again from 1999 to 2000.


In October of 2000, Anderson and Larkam concluded that their missions and visions were different and that it was in the best interest of the company and each other to dissolve their partnership. Polestar continues to operate in its full capacity under the direction of Anderson. The curriculum is enhanced and managed by a committee of principal educators. Polestar has over 30 core educators who teach nationally and internationally. Currently Polestar offers its education through a network of more than 15 Pilates studios across the country (host-sites) and 9 international licensees in 24 different countries.


Through the years, Polestar has collaborated with the Pilates Method Alliance and with reputable schools of Pilates to uphold the integrity of comprehensive Pilates education.


POLESTAR PILATES CENTER – The concept for Polestar Pilates Center Miami began in 1990 when Brent Anderson opened Anderson Physical Therapy (APT) in Sacramento, CA, a physical therapy clinic specializing in Pilates based rehabilitation and performance enhancement. By 1994 there were two APT facilities which allowed for the continued exploration of Pilates application in rehabilitation, dance medicine, cross-training and wellness. Rehabilitation and Pilates practitioners from around the world would travel to Sacramento to observe and study at APT. In preparation for his transition to Florida to pursue his doctorate, Anderson sold his practice.


In October of 1998, in addition to seeing patients and clients at the University of Miami, Anderson opened Polestar Pilates Center (formerly known as Balanced Body Miami) in Coconut Grove with co-founder Shelly Power. In 2000 the Center moved to its current location in Coral Gables, Florida, growing from 1500 sq ft to over 5000 sq ft. The second expansion to over 10,000 sq ft was completed in January 2005. Polestar's most recent expansion was into the Denver Colorado area, opening its newest facility, Polestar Pilates Center Denver in April 2005. Both Centers offer physical therapy, Pilates rehabilitation, Pilates studio sessions, Pilates group classes, Gyrotonic Expansion System® , cardio and numerous other wellness and fitness services.