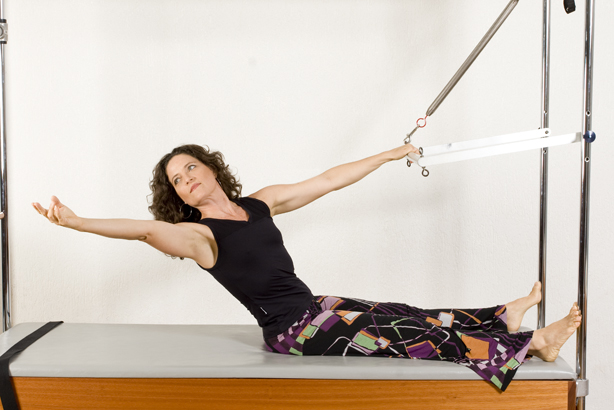 Alice Becker is the current President of Physio Pilates Education, and an Educator as well as Polestar Licensee for Brazil.



Alice was THE Pilates Pioneer in Brazil. She started her Pilates studies in 1989, at California Institute of the Arts, Cal Arts – US. In 1990, she certified in Pilates by Marie Jose Bloom, at the Long Beach Dance Conditioning – CA.



In 1998 she became Polestar Education certified in Post-Rehabilitation and Fitness. She also certified in Mat by Physicalmind Institute with Elaine De Markondes in Brazil. In 2016 Alice went through the Fletcher Pilates Intensive.



Graduating in Dance by the Federal University of Bahia and Masters in Dance (MFA) by Cal Arts – CA, USA, Alice co-directs two Pilates studios in Salvador – Bahia, and teaches at various conferences of Fitness, Rehabilitation, Pilates and Dance, university events, and dance festivals throughout Brazil, Europe, South America, North America and Oceania.



She integrated the Balé Teatro Castro Alves from 1984 until February 2019, and has toured around the world as dancer and soloist of this official state-sponsored modern and contemporary dance company.



Alice has been the Pilates instructor for this dance company since 1991 and Gyrokinesis since 2002. She also created and coordinated a Dancers Health Program at the Balé Teatro Castro Alves.



In May 2000, Alice trained in the Gyrotonic Expansion System, certifying in 2001 (first generation in Brazil). In May 2010 she concluded her Leg Extension training and in 2015 the Jumping Stretching Board, both with Juliu Horvath.



Founder of the Pilates department at the Pain Ambulatory of HUPES – UFBA (Federal University of Bahia), a multidisciplinary group coordinated by Dr. Durval Kreychette, where Pilates is provided for low-income individuals with chronic pain.



In October 2010 she certified in CoreAlign after intensive training with Jonathan Hoffman and in November 2015 went through the Balanced Body Update with Nora St John.